An honest and inspiring look at the obstacles women face and the real strategies they use to achieve their goals.
This book is for any woman who is standing at the threshold of change or making a decision about the future. Women who were interviewed for the book share their successes and their struggles. The stories about these brave women's determination along life's pathways to achieve their goals are inspirational. The chapters of this book condense years of documented research and proven strategies for gaining confidence and overcoming fear. The powerful FOCUS Model provides a step-by-step pathway that anyone can use to achieve personal and professional goals.


If you're just creating "to do" lists rather than actual goals, I'd highly recommend contacting Dr. C for your business, team, and/or non-profit. Her FOCUS planning journal will help your organization answer important questions, implement forward-thinking strategies, and guide you to whatever your goal may be. There's no doubt your success is her FOCUS. – Kim Davis, KD Consulting LLC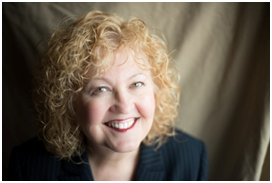 Dear Dr. C,
It was truly a delight to have you as a guest on Take Charge of Your Life. Your book, FOCUS, is truly an inspiration — not only because of the wonderful guidelines, but because it really makes one put their dreams down on paper, and to discover what to do to make them come alive. I am in the process of doing this myself and will let you know of my progress.
Thank you again for an inspiring book and a delightful interview.
With best wishers,
Eleanor Bobrow
Marriage and Family Therapist, LCSW, BCD, CSW
Host, Take Charge of Your Life

Focus: Get What You Want Out of Life is
"leadership 101″… "Plan your work and work
your plan. If you are starting out in your career this is an invaluable guide as to how to keep it all together. If you're on your way up, "Focus" serves as a useful refresher about the basics of how to set and accomplish your goals.
The real life examples and stories are an inspiring reminder that even when you feel you're the only
one in the world fighting against the odds…. you're not; others have fought that fight before
you…and won!! This book should be in every professional's library."
Pamela Varkony
Writer/Speaker/Women's Advocate>